17 school benches could be fitted in a school classroom, therefore we intend to furnish complete classrooms of the primary and secondary rural schools of Tigray Region, in accordance with the priorities of their request. The amount of €.1.500 will cover cost and transportation of the required benches for a single classroom.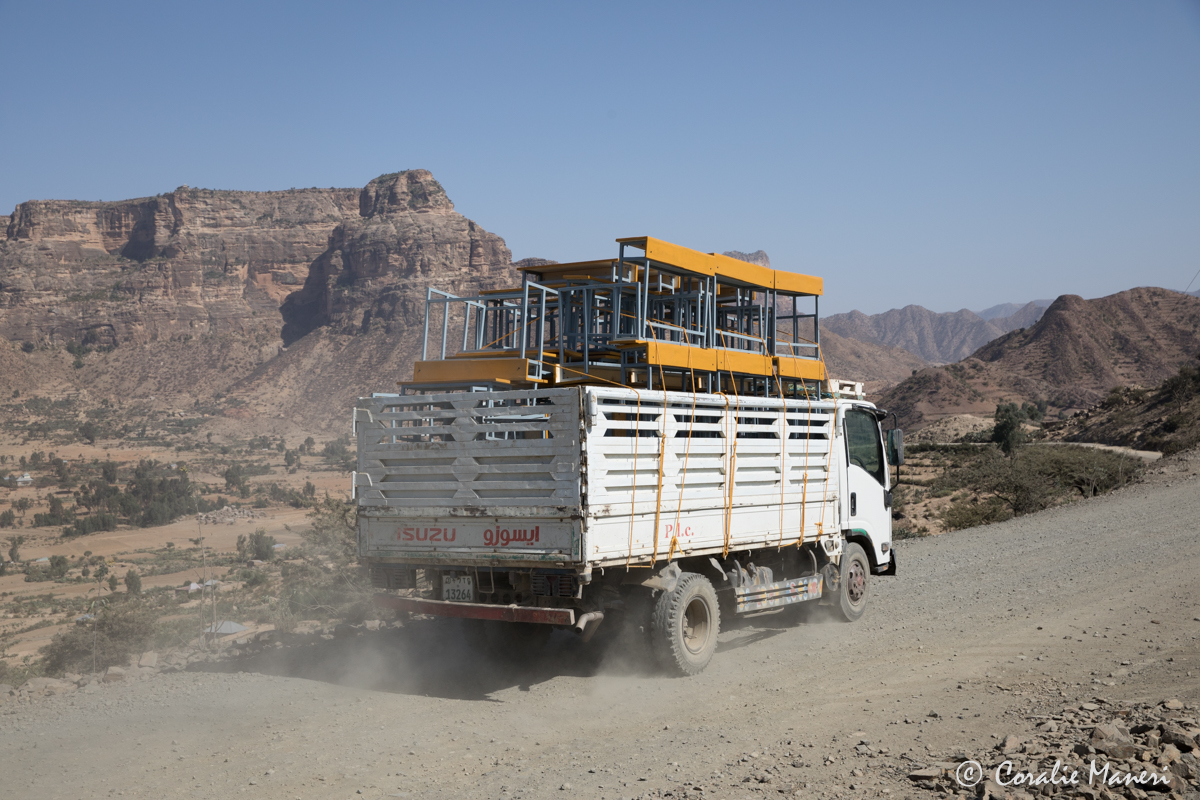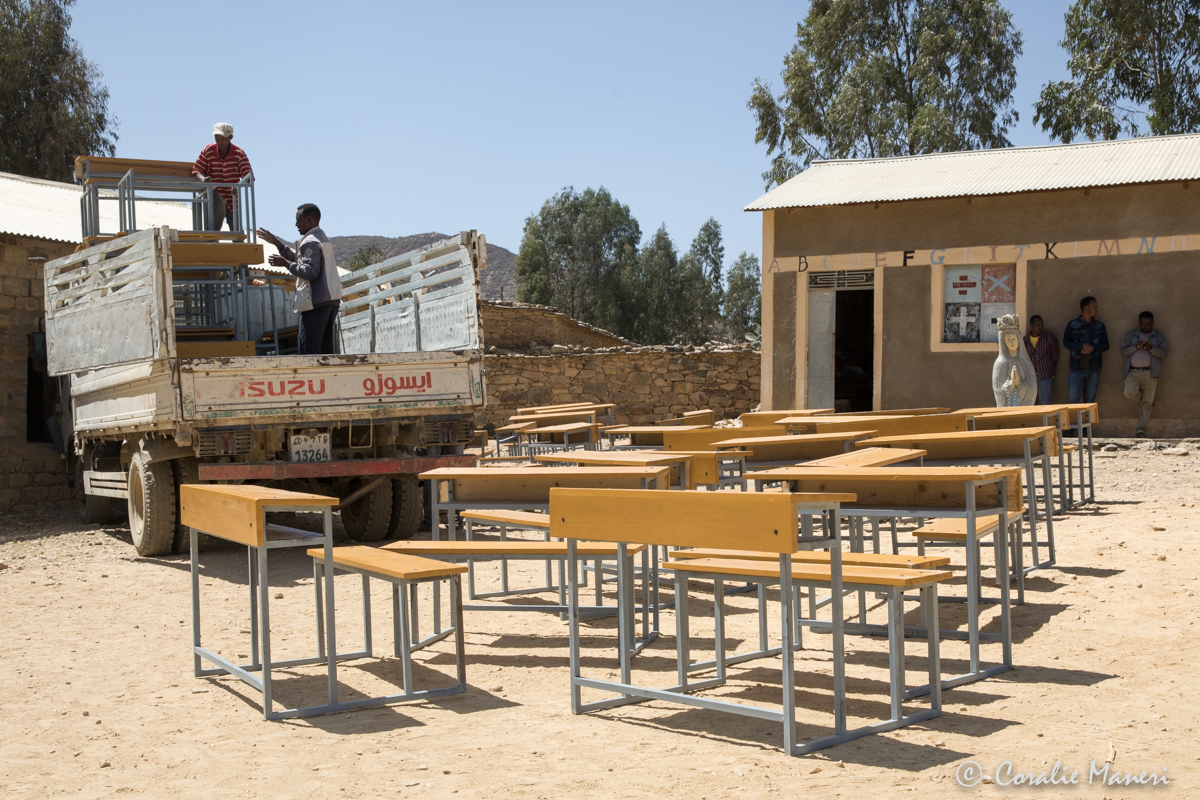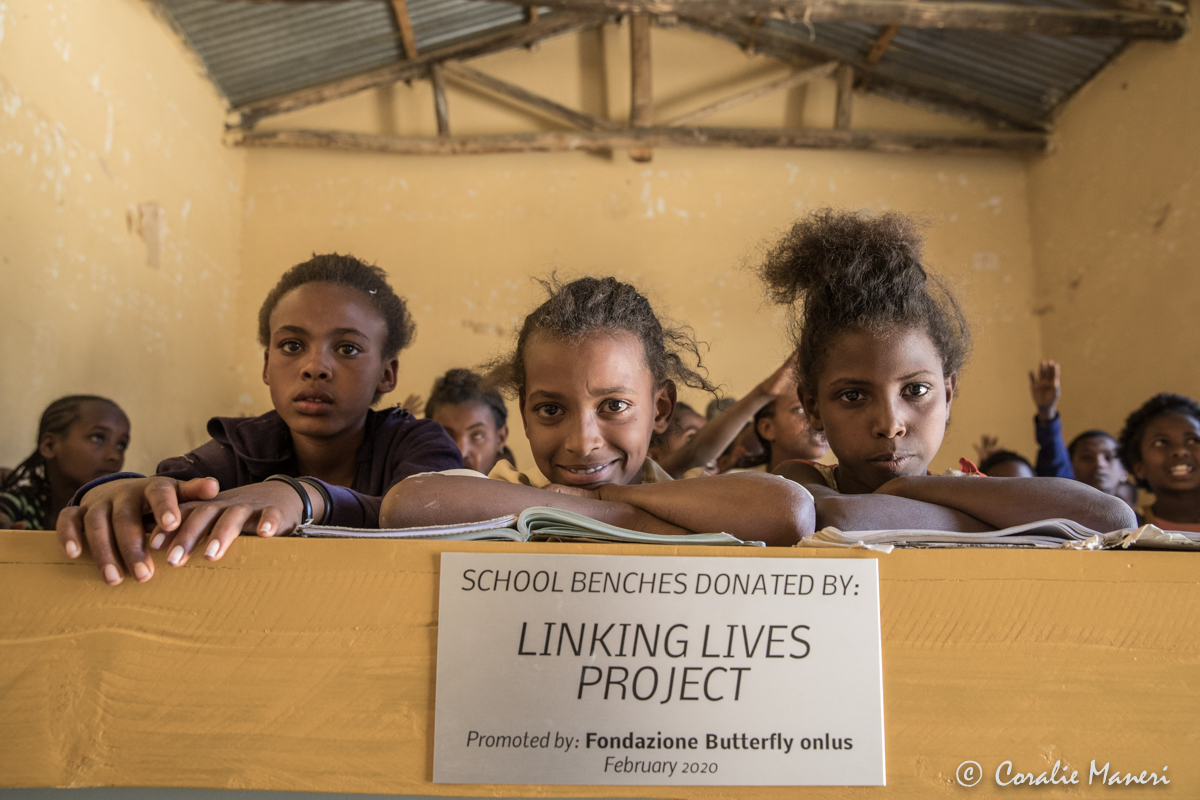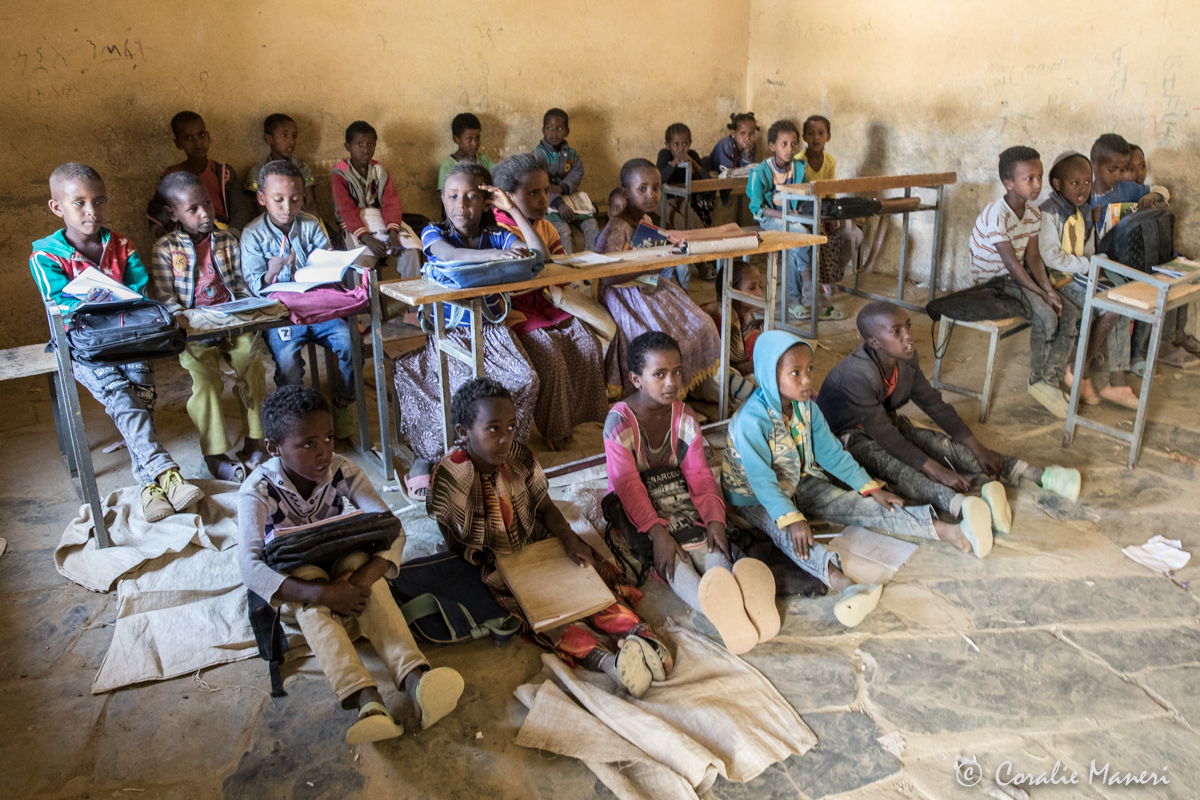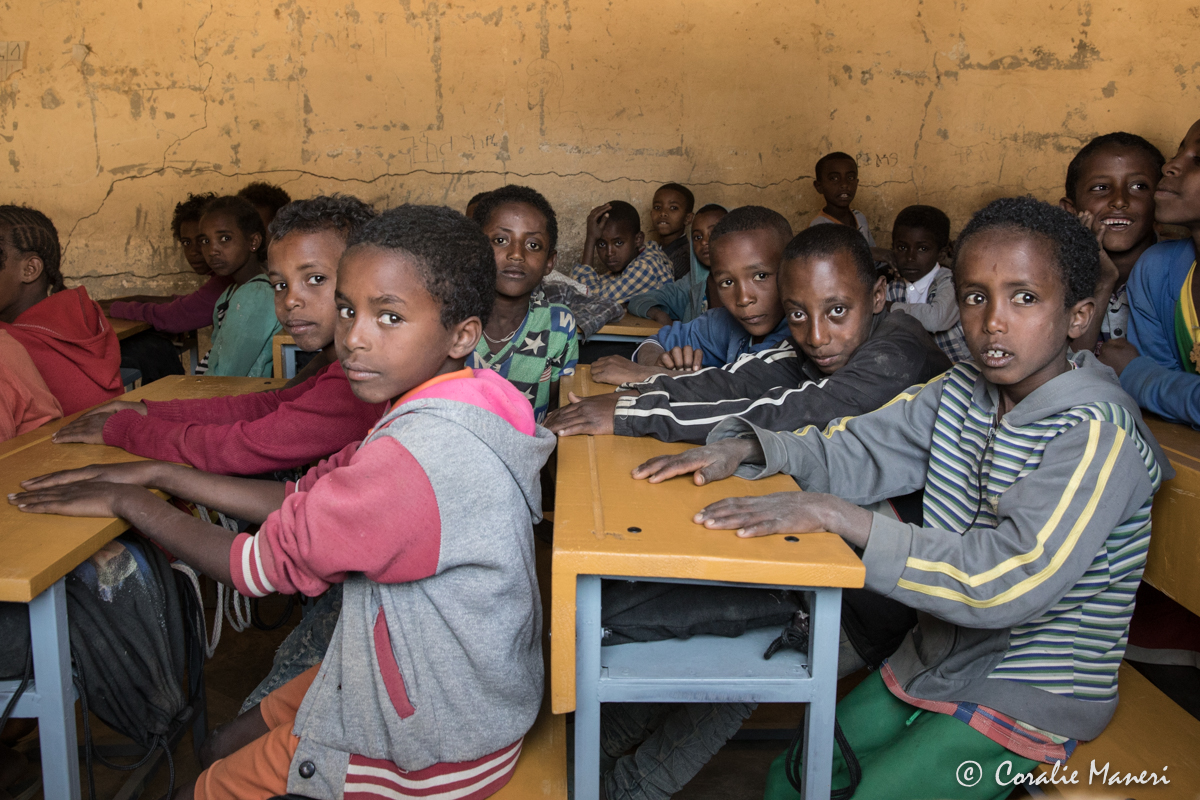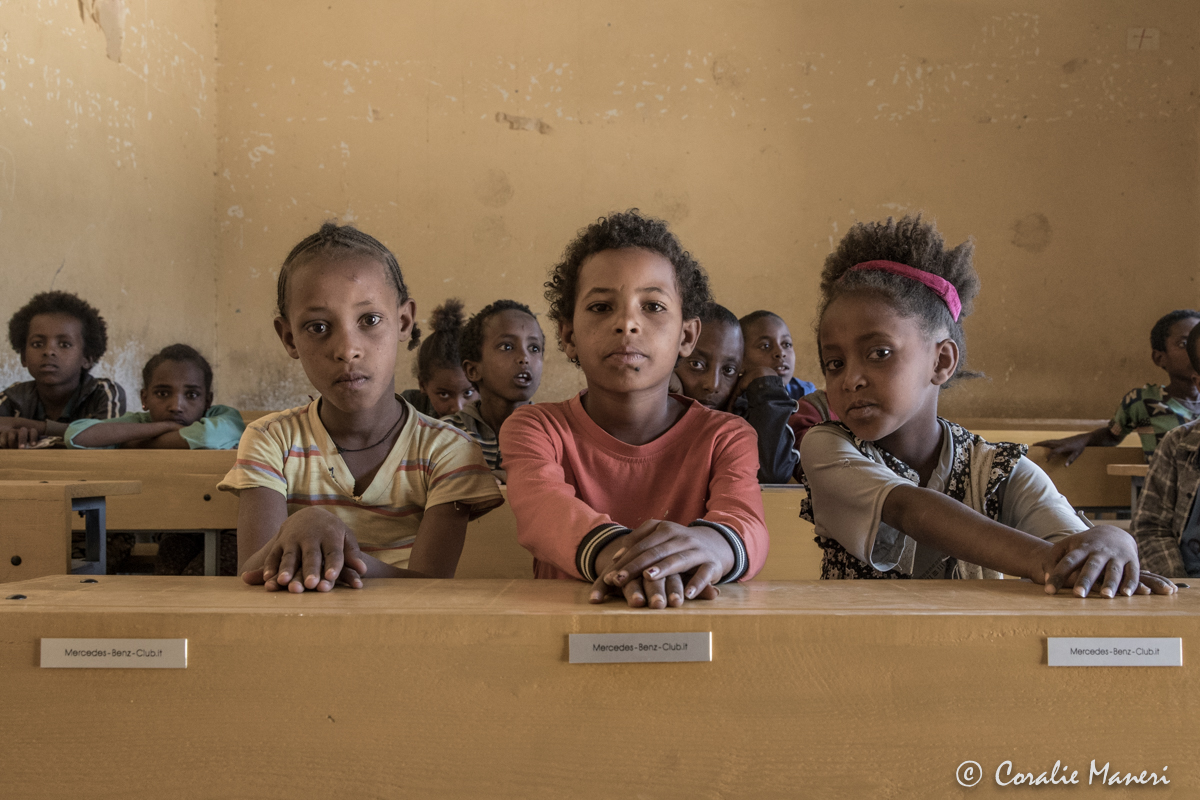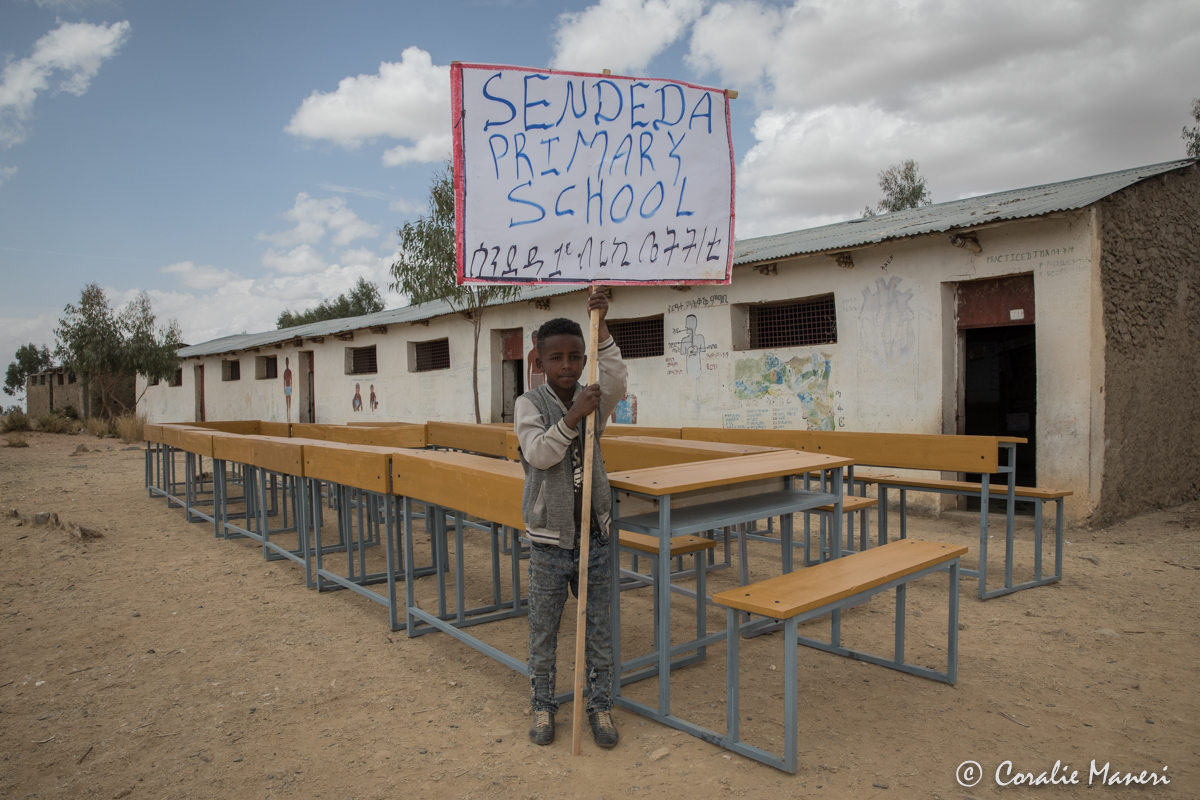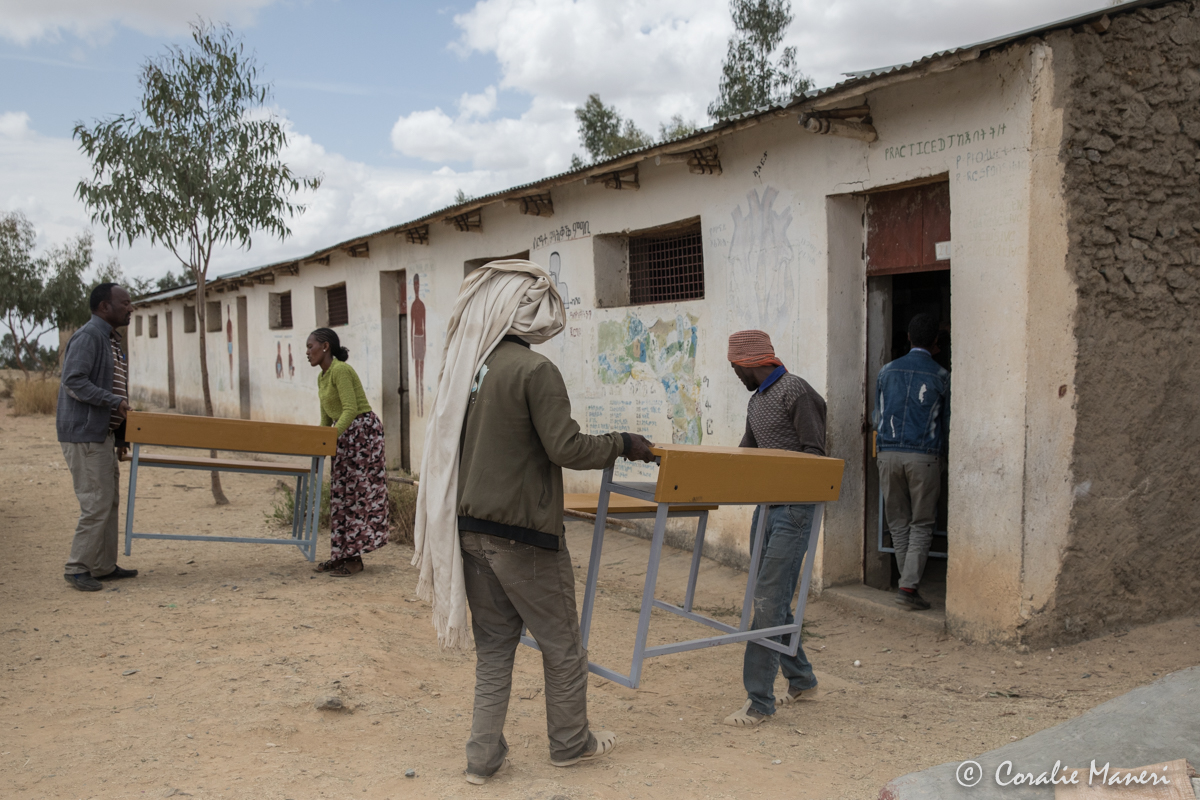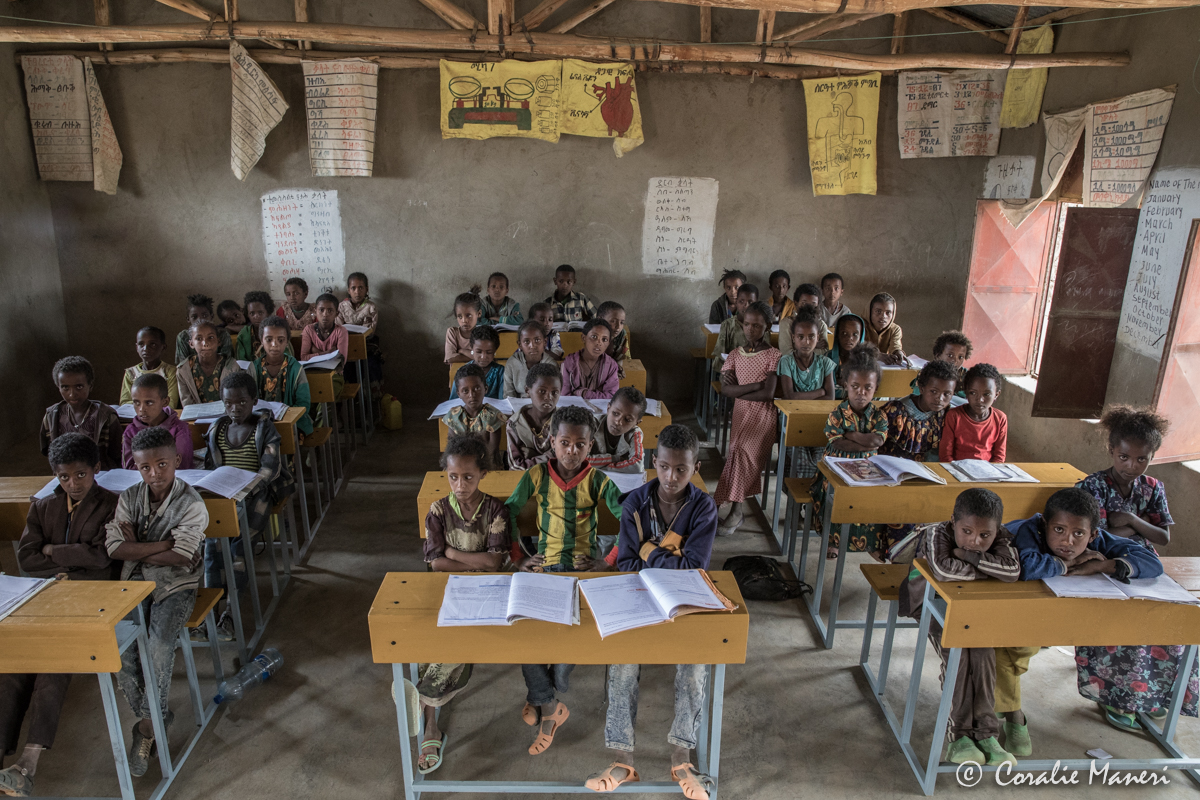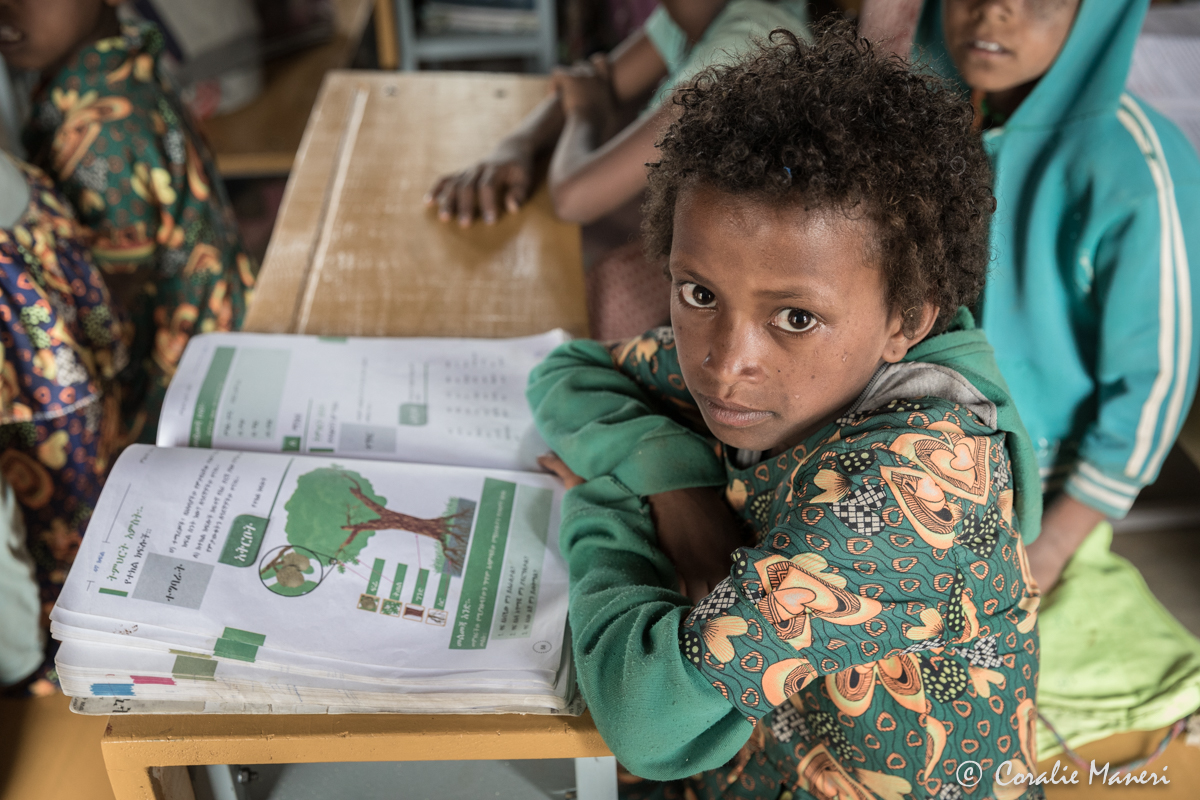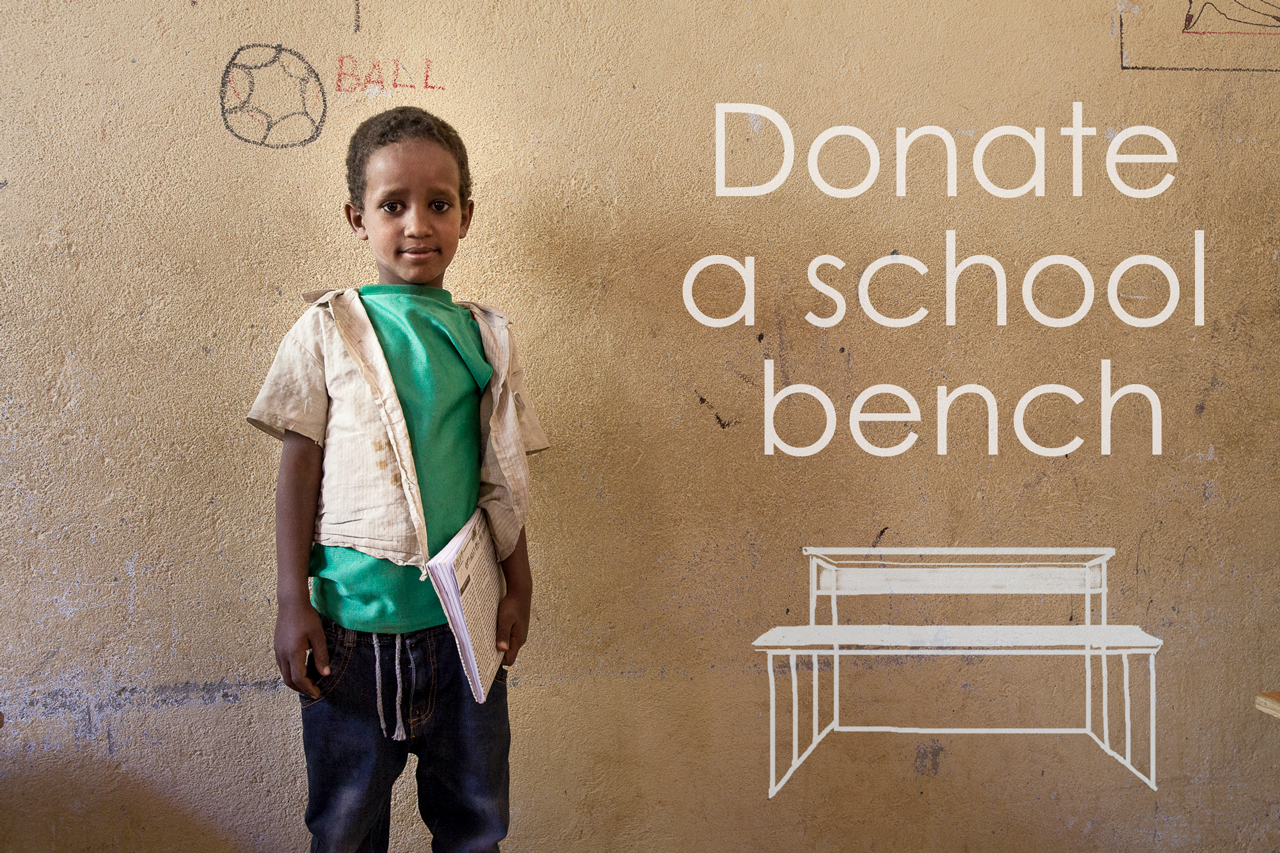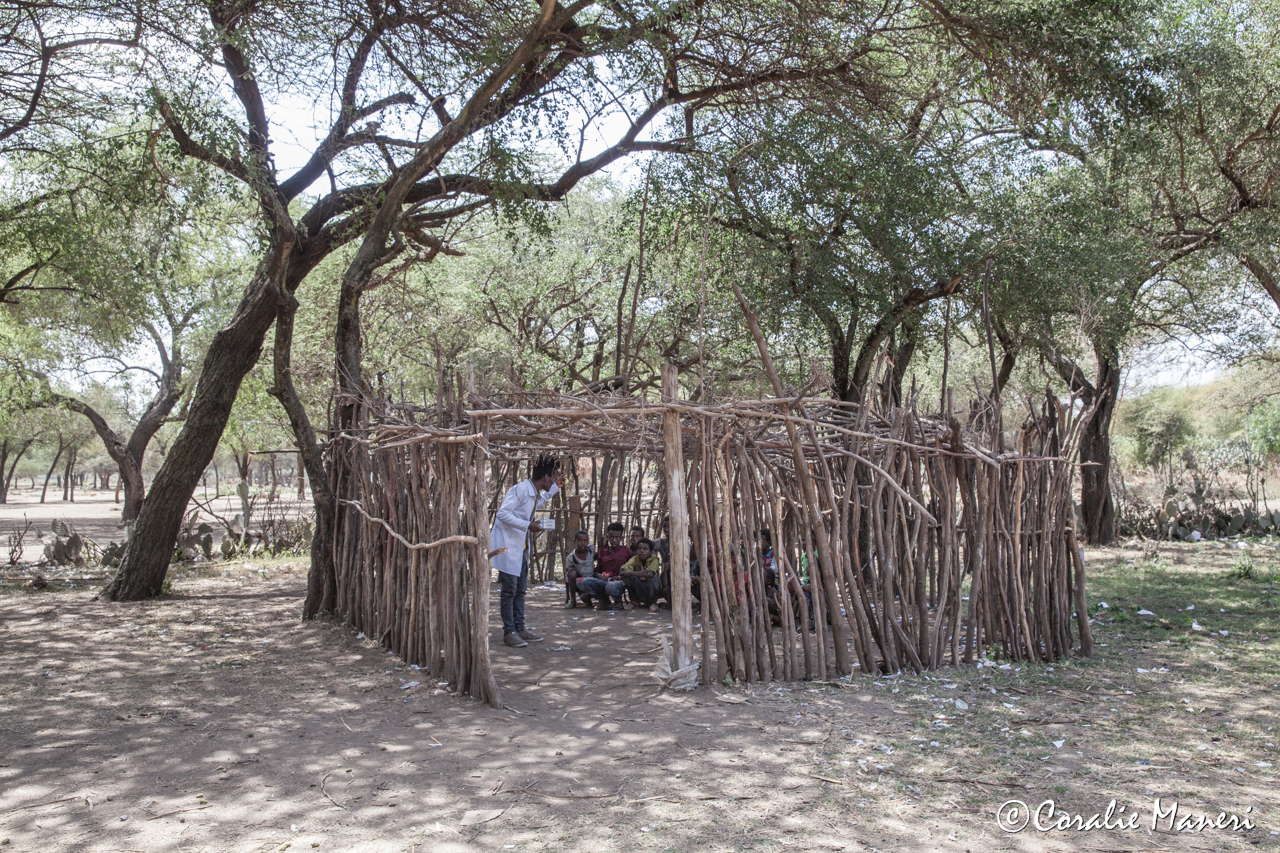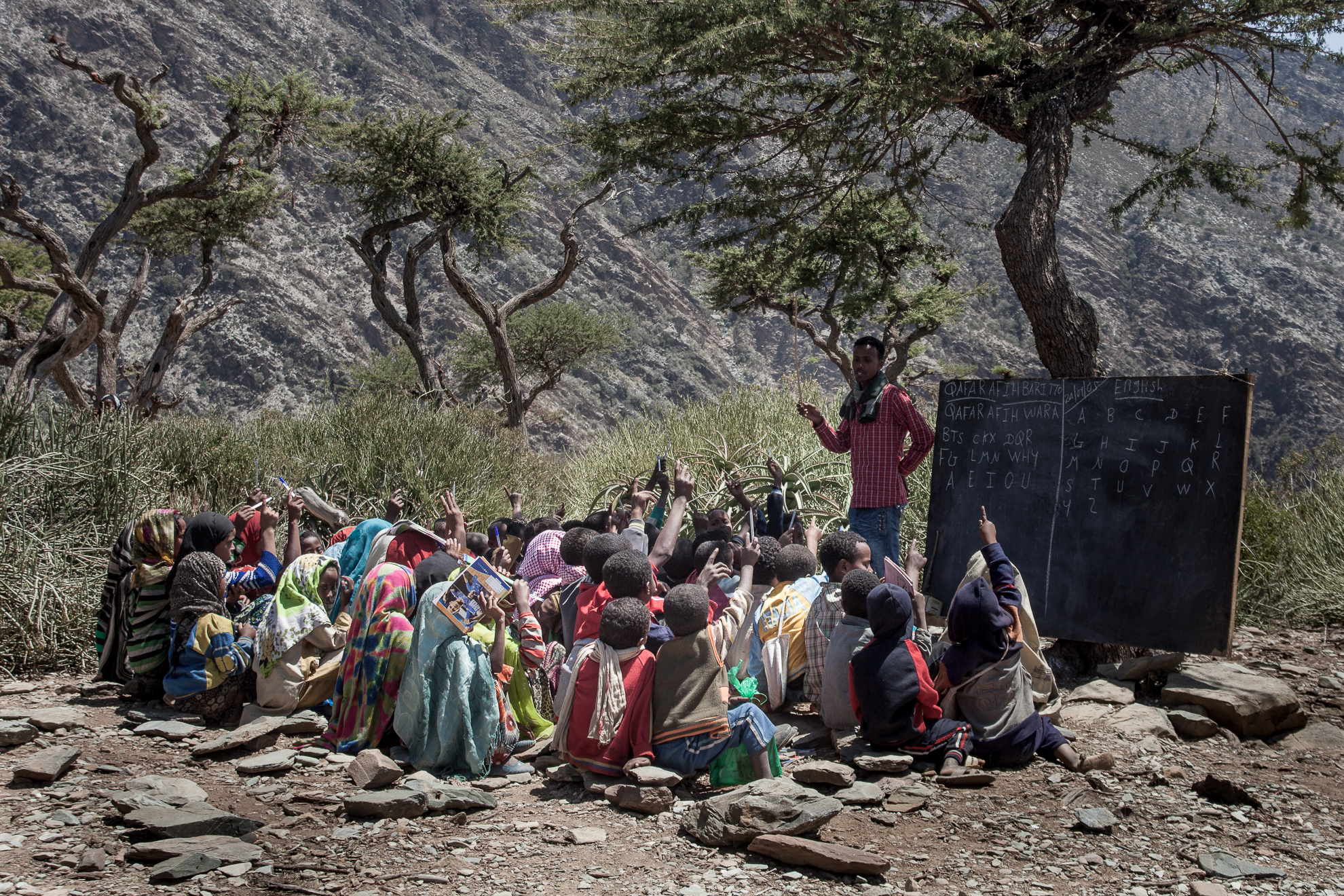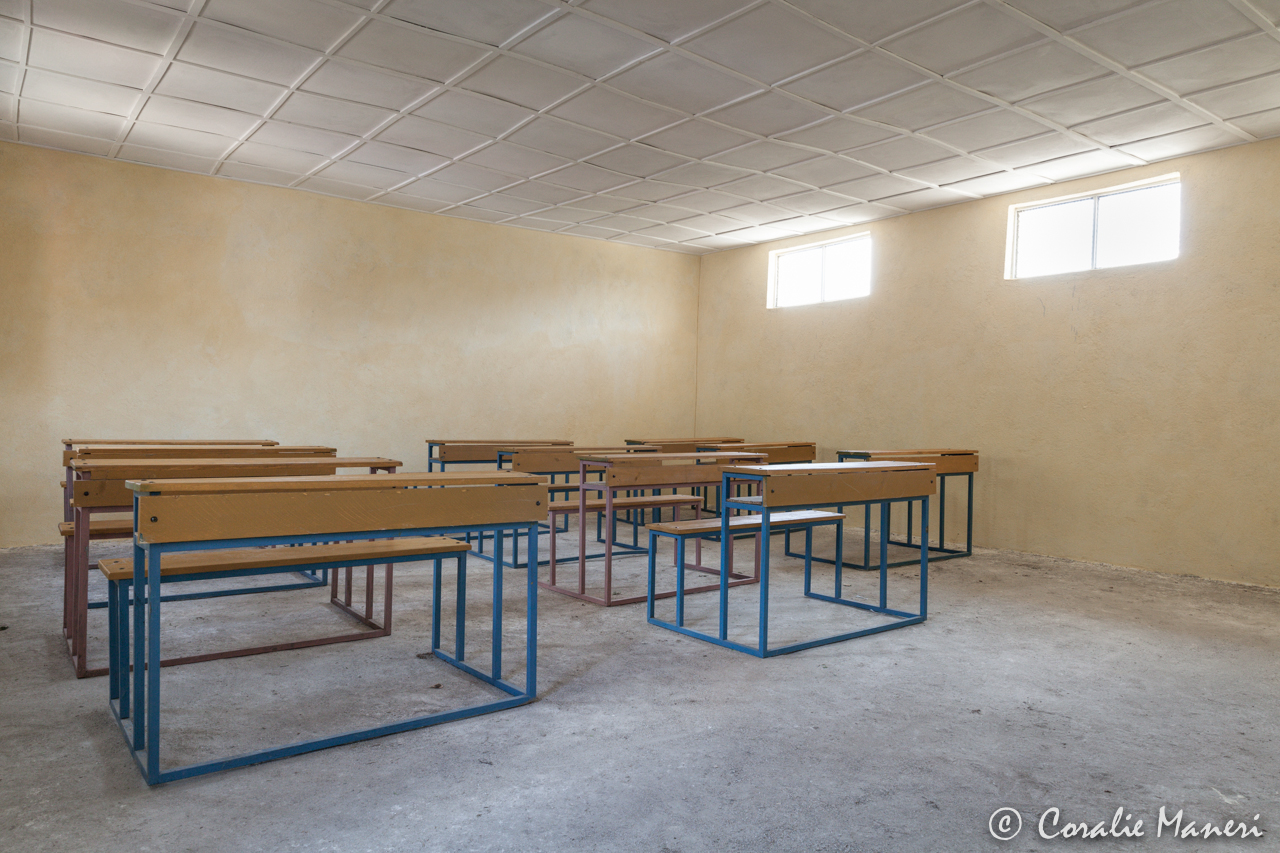 Livello di Realizzazione:

Under Progress

Financing Rate:

Number of beneficiaries:

255 students

Project funding:

Financing under progress

Project Deadline:

September 2020
In Ethiopia, and specifically in Tigray & Afar regions, extremely dry and close to the borders with Eritrea, the rural schools unfortunately represent a very difficult challenge for the local kids, obliged to walk hours in order to reach crapped old schools, made of stones and without any furniture. We happened to see several pupils attending the lessons sat on the ground or on stones and we wondered how they could improve their education poor standard under such a discomfort.
The Foundation is willing to fund  the purchasing of school benches in order to give these pupils the opportunity to comfortably follow the lessons; we intend to involve school directors and teachers of our primary schools in order to directly involve the kids in such a  small  donation in favour of less lucky children.
On February 19th 2020 we could attend at the delivery of 40 school benches at Sebeya school, while 25 school  benches have been  delivered to the primary school of Maychea, for a total number of 390  beneficiaries ( two shifts).
---
SEBEYA SCHOOL

The above thanks to the contributions secured by the following donors:
Benedetto Antonietta, Forgiarini Marina, Riccardi Maria Elisa, Argan Roberto, Guzzetti Paola, Ronconi Alberto, Biaggina Steriti, Benvenuti Anna, Diani Graziana, Castagno Valentina, Ornella Rubiolo, Alessio Baietto,  Filippo Temporin, Anna Falco, Galeazzo Arrigoni.
°°°°° 
On February 25th 2020  additional  45 school benches have been delivered  to the primary schools of Sendeda ( 2.407 s.l.m.) and 35 school benches to the school of Galewlo, for a total number of additional 480 children benefiting of this project.
---
SENDEDA SCHOOL
These further school benches have been funded by:
Fondazione Butterfly onlus, "Linking lives project", Sonia Benassi, Angela Biavati, Scuola di Orago, Maurizio Zeppa, Maria Cingolani, Giuseppe Moriconi, Michele Loconte , Massimo Civitelli, Marina Simeoni, Maria Pia Mauriello, Danilo e Cynthia Costanzi, Lorenzo Grimaldi, Mercedes Benz club.it, Mrs Loredana, Golob's students UPTER University of Rome Italy, Paola Guzzetti, Ezio Guzzetti e Carmela Di Stefano.
The beneficiaries of this first phase of "DONATE A BENCH PROJECT" are  870 children finally sat on a real wooden school bench  while attending their lessons. We  wish to thank all the people that supported this project that surely will be of great help for the education of these children.
---
17 school benches could be fitted in a classroom,  therefore we  intend to  furnish complete classrooms of the primary and secondary rural school of Tigray Region, in accordance with the priorities of their request. The amount of €.1.500 will cover cost and transportation of the required benches for each single classroom, to be donated to the following schools that have already made urgent requests:
Araero school (3 classrooms)
Endamosa school (2 classrooms)