During the present pandemic, the Tigray Regional Government is presently facing several challenges and asked for our NGO's support to provide health care to our schAs of March 16th, 2020. All Ethiopian schools have been closed to avoid Coronavirus spreading. Considering the Country's cultural traditions and social gathering and the shortage of advanced health services to face the virus, the present situation in the areas where we are active is exceptionally critical.
Not to forget the current giant locusts' invasion that has destroyed most of the crops and civil war from the beginning of November 2020.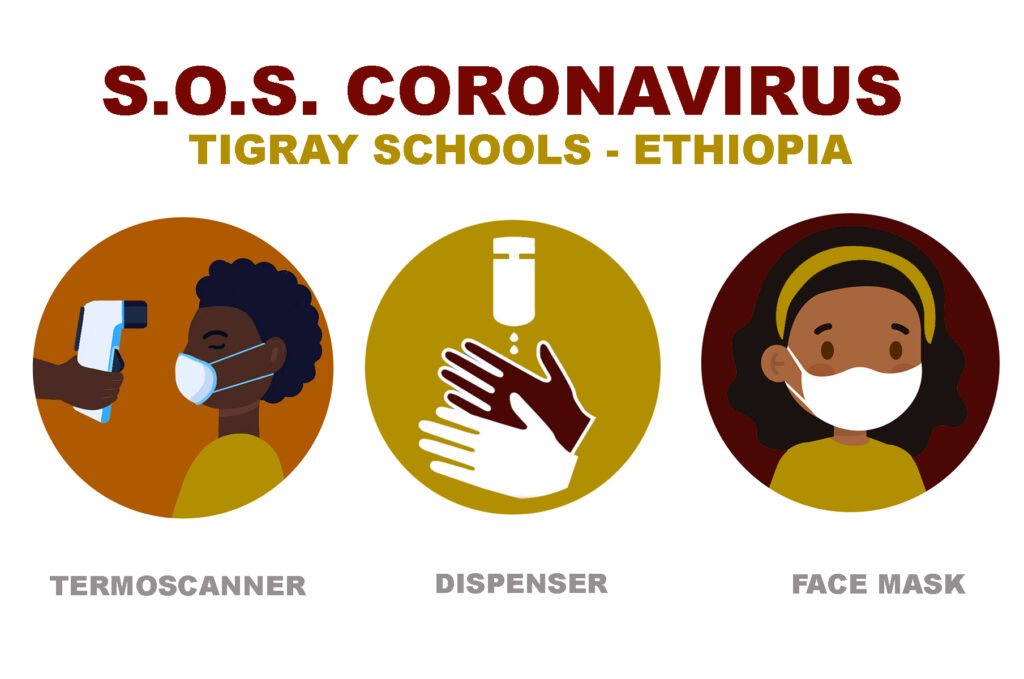 Thanks to the support of our donors, we succeeded to provide 800 washable protective masks for the children, sanitisers, hand washing facilities with a pedal, and two thermal scanners to check the children's temperature to isolate at home, the ones positive to the virus, at the following schools:
Abe • Adigobyie • Adonago • Daya • Genhati • Gembeba • Kelasa • Kafna • Kibidaga •  Oddarena • Meketa • Sebeya • Shiraro
53 Thermal scanners to the regional primary schools managed by the Adigrat diocese have already received receive thermal scanners.